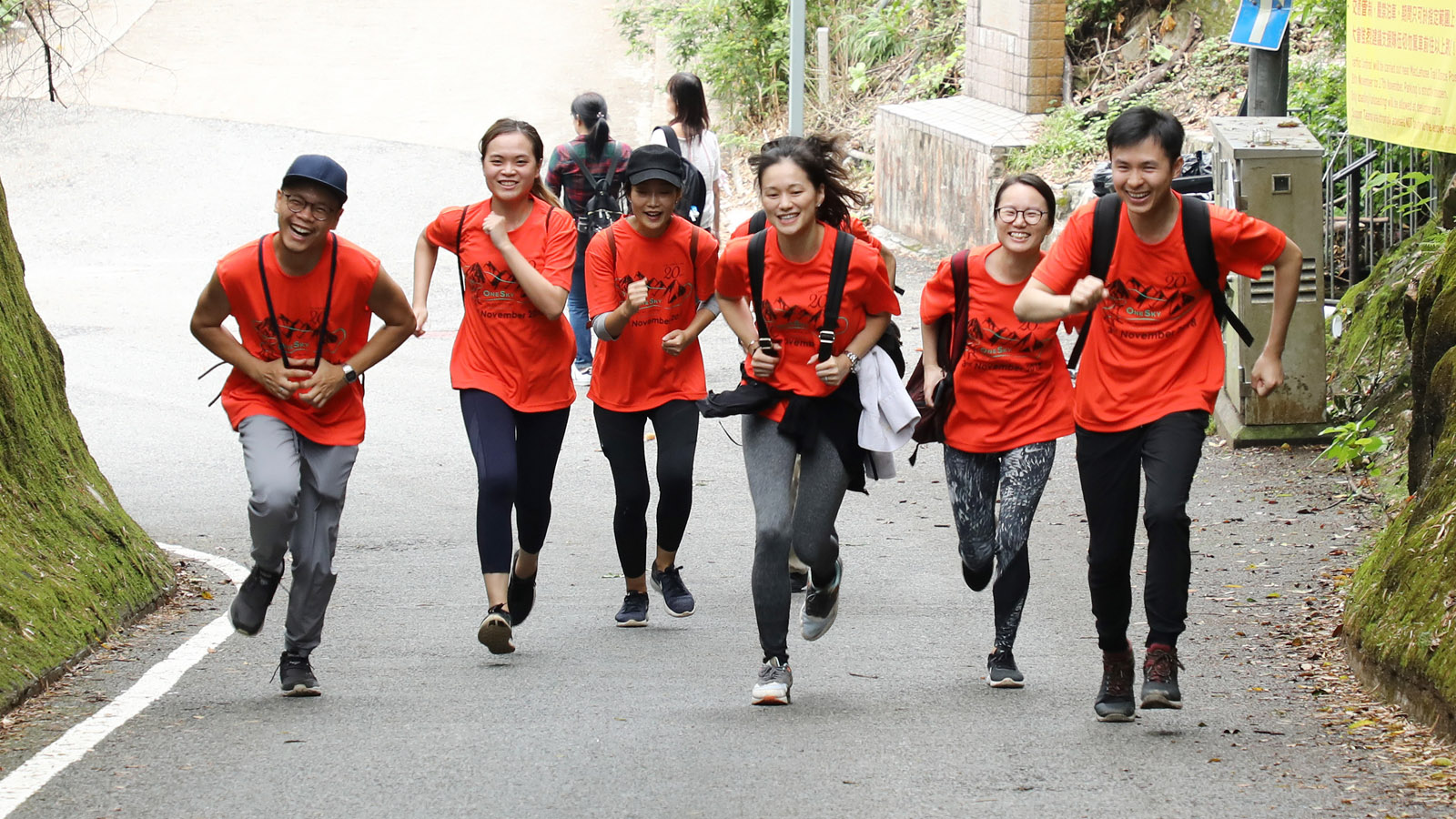 Join us on Sunday, 10 November 2019, for our 9th Annual OneSky Charity Hike at the beautiful MacLehose Trail in Hong Kong.
Since 2011, One Hike for OneSky has raised crucial funds, making it possible to train hundreds of caregivers in best practices for providing essential nurturing care, impacting tens of thousands of left-behind children.
Proceeds of this year's hike will go towards building a better future for the disadvantaged children of Hong Kong and the Asia Pacific region. With your support and in collaboration with a caring community, OneSky is putting to work lessons learned during 20 years of early intervention to benefit young children at risk, and create the P. C. Lee OneSky Global Centre for Early Childhood Development.
Three different trails (of 3.8 km, 7.7 km and 10.5 km) are geared to different skill levels. So, whether a beginner or an advanced hiker, there is something for everyone. Don't miss this special day!
Event time: 10:30am – 2:30pm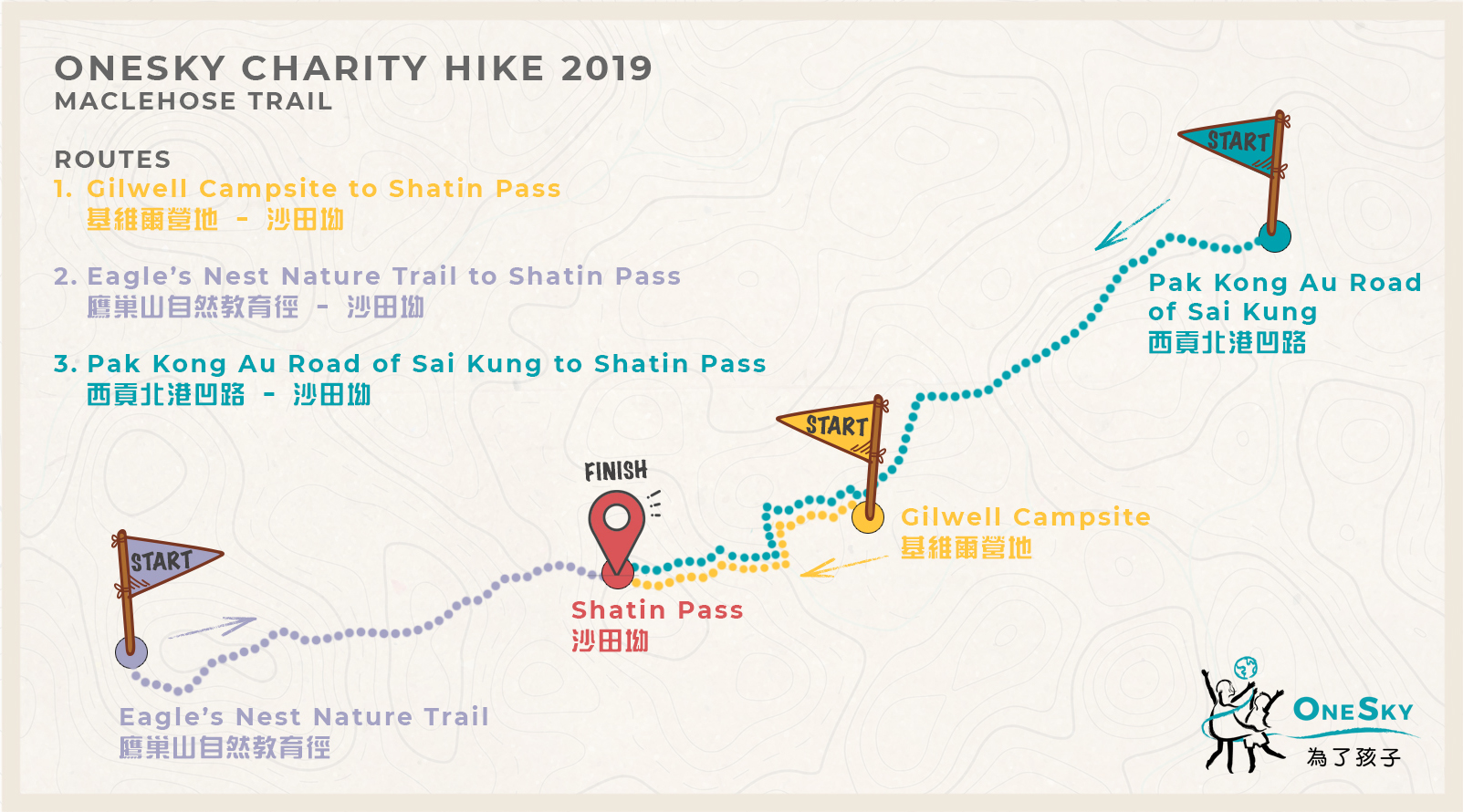 Since 2011, the OneSky Charity Hike has raised over HK$8 million through generous individuals and corporate sponsors, and the number of hikers is growing every year!
The funds raised at the hike make it possible for us to train caregivers in our time-tested OneSky Approach across China and Vietnam, as well as support the P.C. Lee OneSky Global Centre for Early Childhood Development in Hong Kong. Your participation will also provide help for the young, at-risk children we serve. Enjoy a day to remember AND change lives!
Enrollment
Enrollment for all trails: Participation Fee + Minimum Fundraising Amount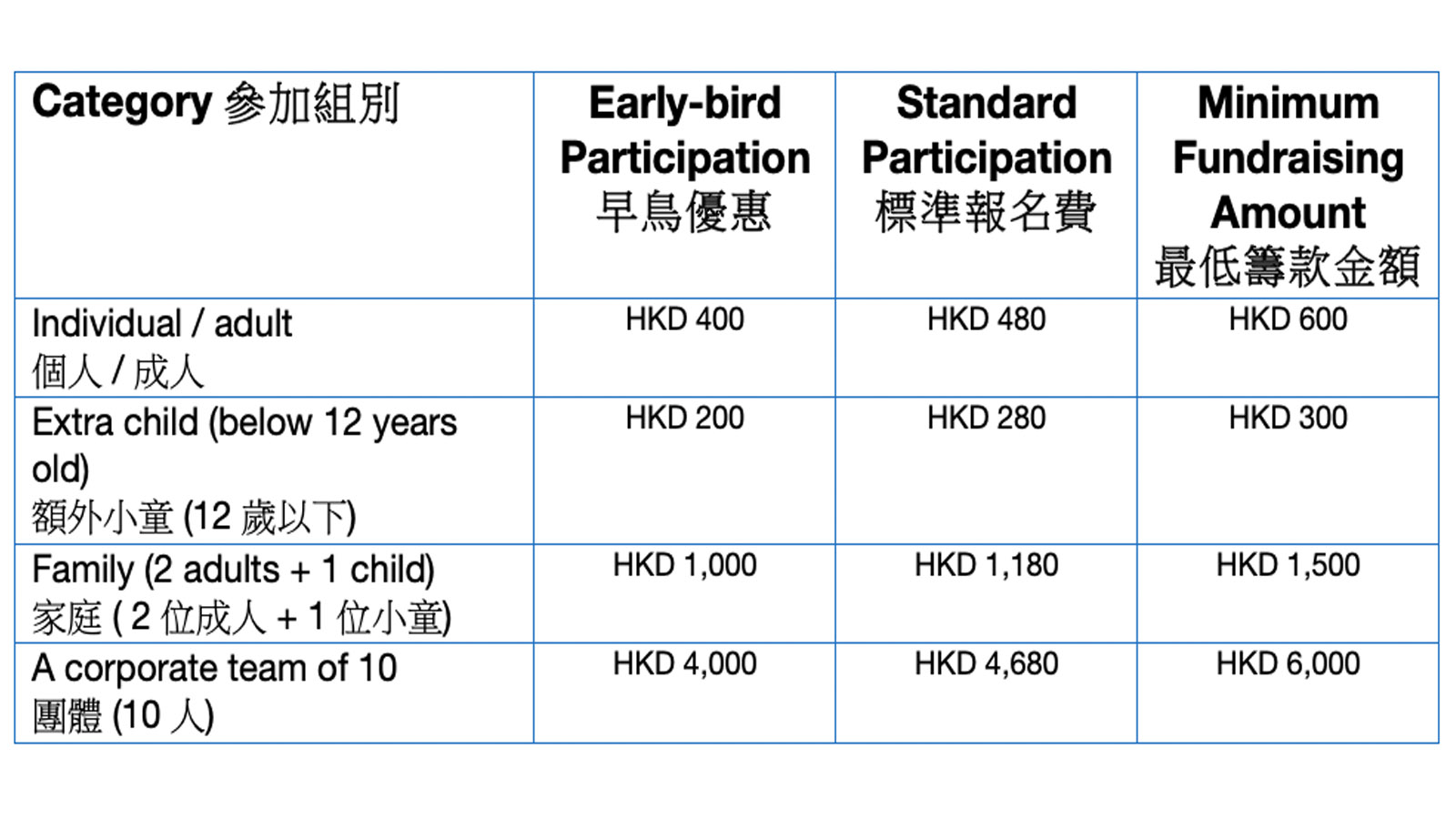 Each enrolled participant will receive an activity pack on a first-come-first-served basis, including a T-shirt and a souvenir, and an official OneSky e-Certificate of Appreciation and a medal at the end of the hike.
Early-bird deadline: 20 September 2019 (Friday)
Standard registration deadline: 25 October 2019 (Friday)
Minimum fundraising deadline: 1 November 2019 (Friday)
Spots available: 600 participants
Please visit One Hike for OneSky 2019 to sign up or email hike@onesky.org for more details!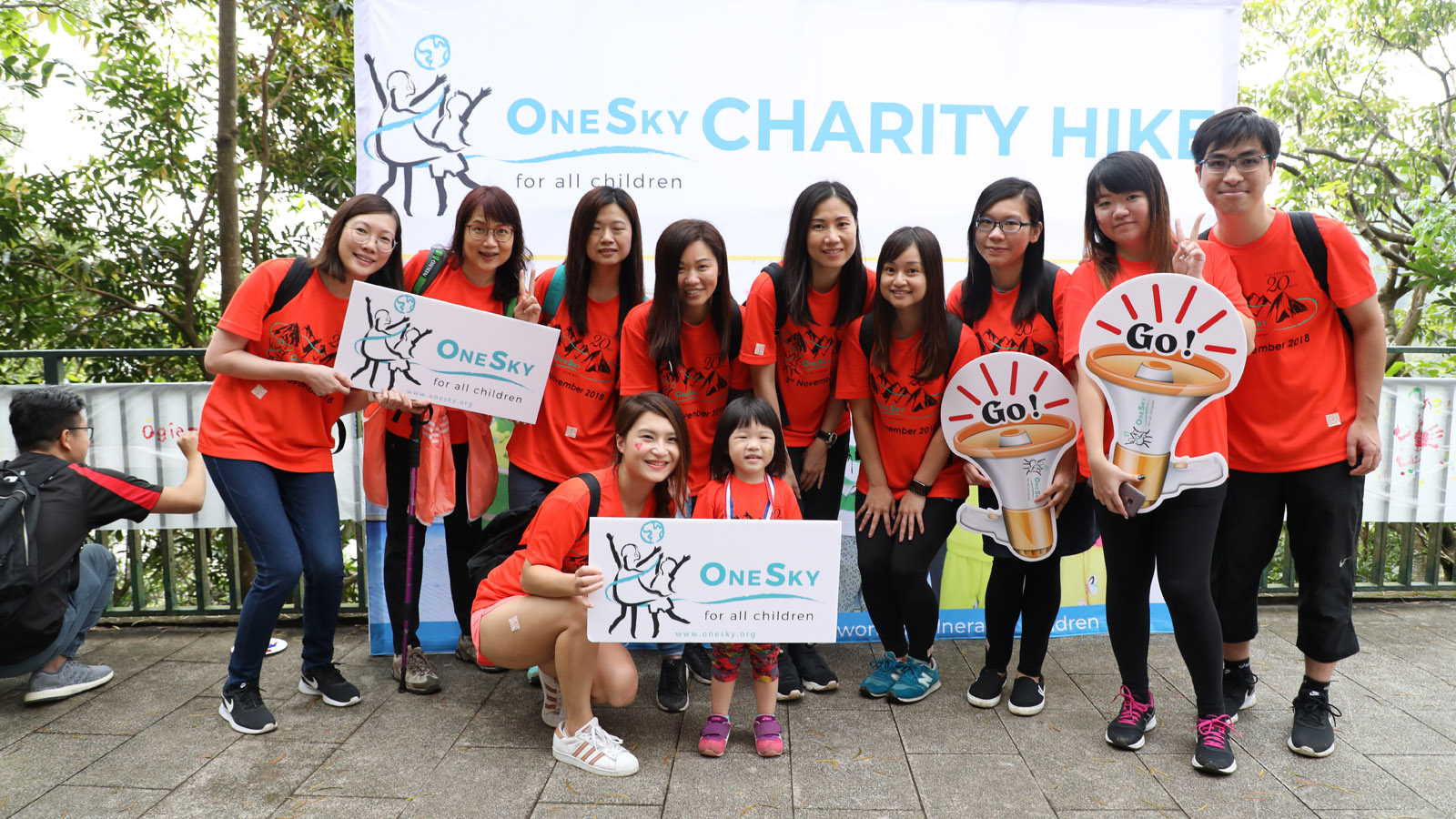 This post is also available in: Chinese (Traditional)
https://hkcentre.onesky.org/wp-content/uploads/2019/07/webrun.jpg
900
1600
Steve Jackson
https://hkcentre.onesky.org/wp-content/uploads/2020/04/onesky_logo_AW-CMYK-OSGC-1.png
Steve Jackson
2019-08-26 01:05:18
2019-09-16 06:45:46
One Hike for OneSky – SIGN UP TODAY!