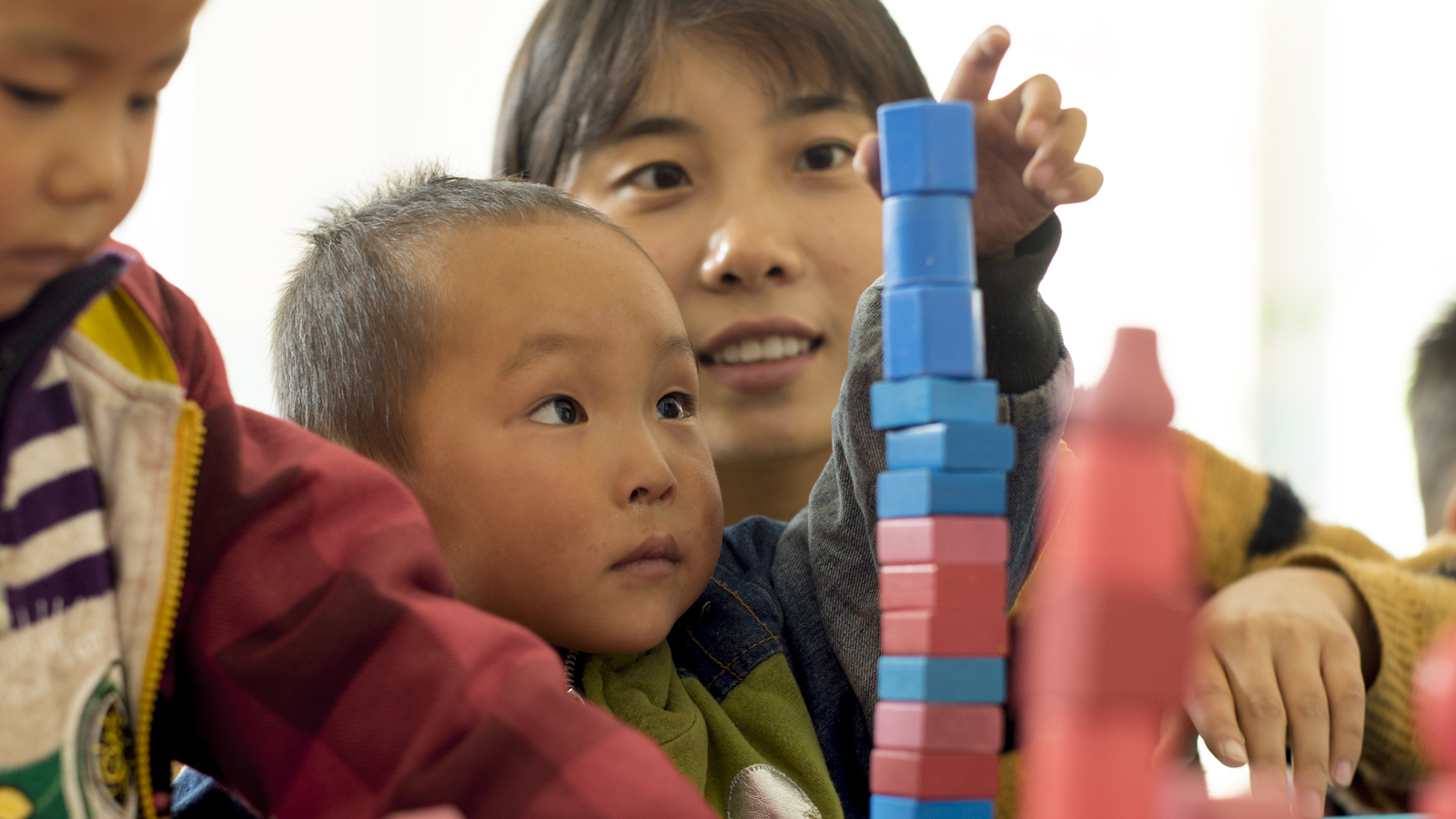 OneSky believes in the vast potential hidden in our world's most vulnerable young children. We develop low-cost, replicable early childhood intervention models to benefit marginalized young children, then train and mentor caregivers and communities as they take our models to scale, ensuring that those in their care have a second chance at childhood.
Since 1998, OneSky has been working in China, and more recently in Vietnam and Mongolia, to unlock the vast potential hidden in the youngest, most vulnerable, children at risk by introducing innovative, child-centred early childhood development (ECD) intervention  models for low-resource settings. Each model inspired by our approach has its own curriculum and is unique in how it meets local needs, but is based on common guiding principles.
The OneSky approach is based on proven practices that have been validated by research and 20 years of experience. Central to this is the provision of responsive care and teaching, where adults carefully observe and interpret children's needs and then consistently and promptly provide developmentally appropriate experiences to address their needs for care and stimulation. Responsive care and teaching instills trust in adults. That trust promotes secure attachment—essential for healthy developmental growth. This is most critical for children who live in stressful circumstances.
This post is also available in: 中文