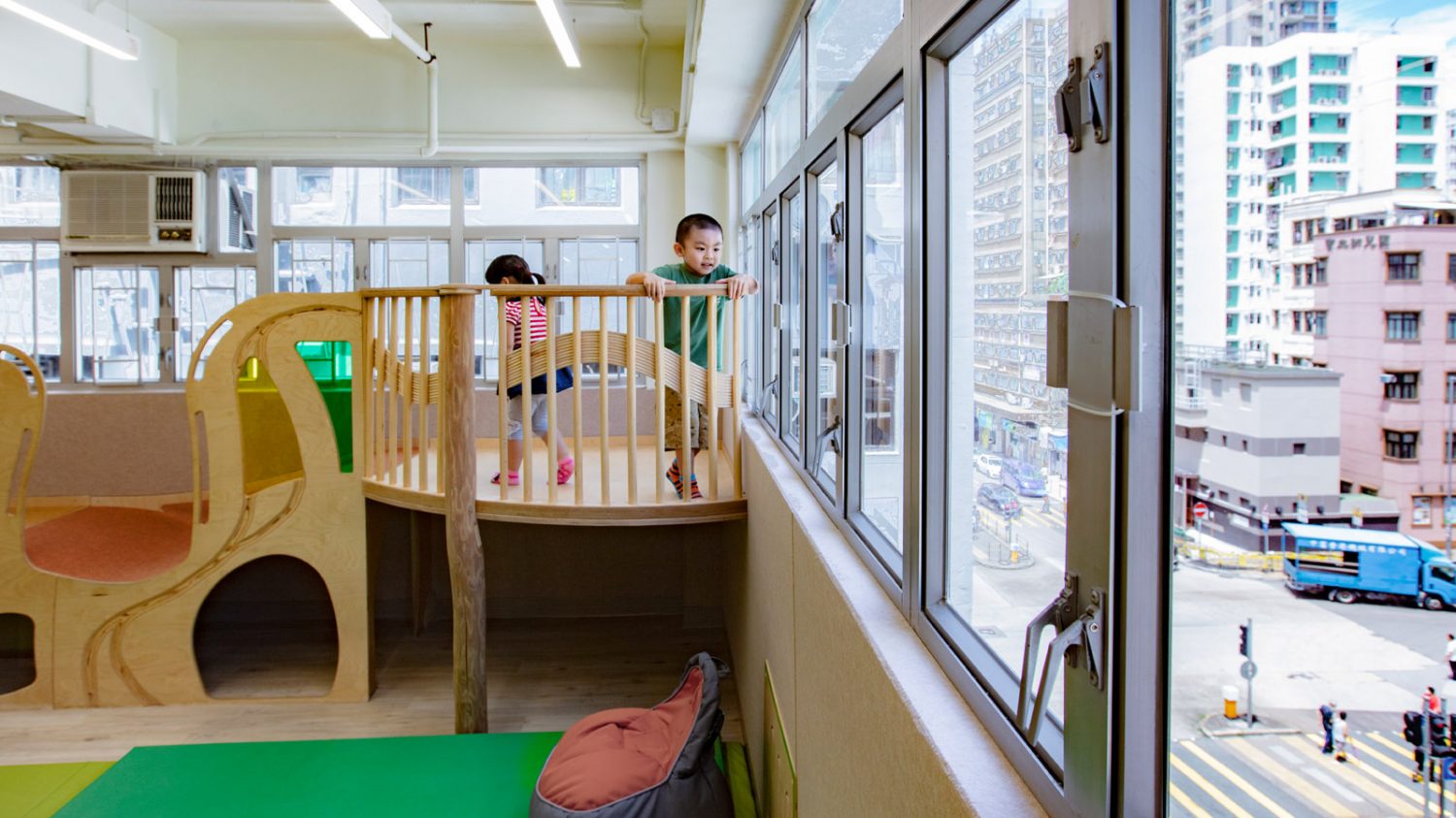 In 2018, when my son was two, we began this project for OneSky in Sham Shui Po and he helped color in the floor plans. A year later he saw the plans animated and even visited the site.
Of course, he was excited about the play equipment but he especially loved the big windows.
In 2020, aged four, he finally got to attend the opening. My decision to share the process with him had been spontaneous but it turned out to be very special, not least because our world has changed so much in this short time.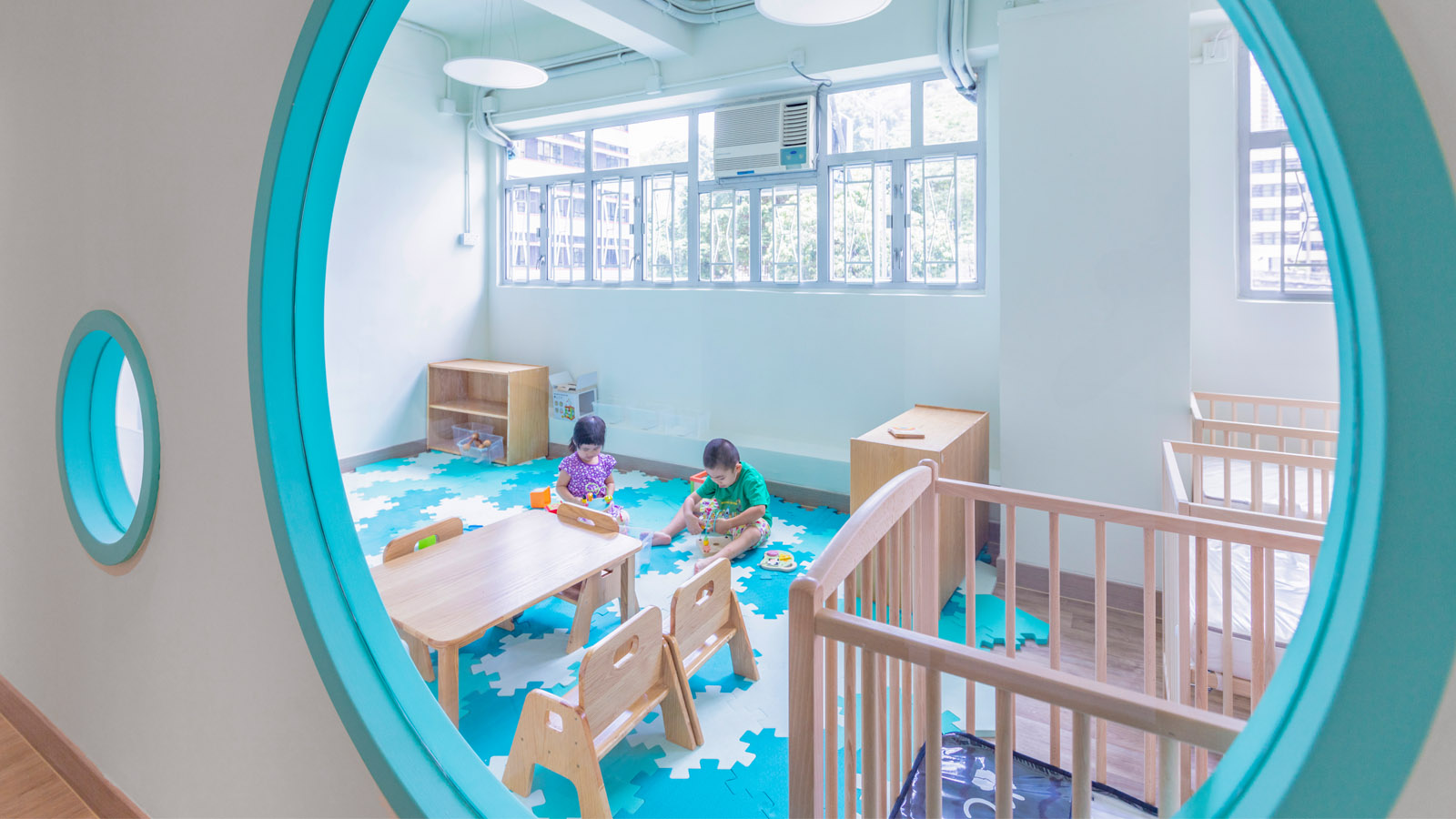 Now, in July 2020, Hong Kong is experiencing another Covid-19 surge. Public spaces have proven to be highly important to maintain social distance. In Sham Shui Po, subdivided flats suffer their own lack of space with all the physical and emotional stress that entails.
WATCH: See architect Vicky Chan visit the OneSky Global Centre with his son and his friend.
In the meantime, schools have closed early for summer vacation. K-1 students have been stuck at home since January. Keeping children engaged until school opens again is vital for their own development. It also helps parents and reduces conflict. I know it is not easy to deal with a very active child 24/7.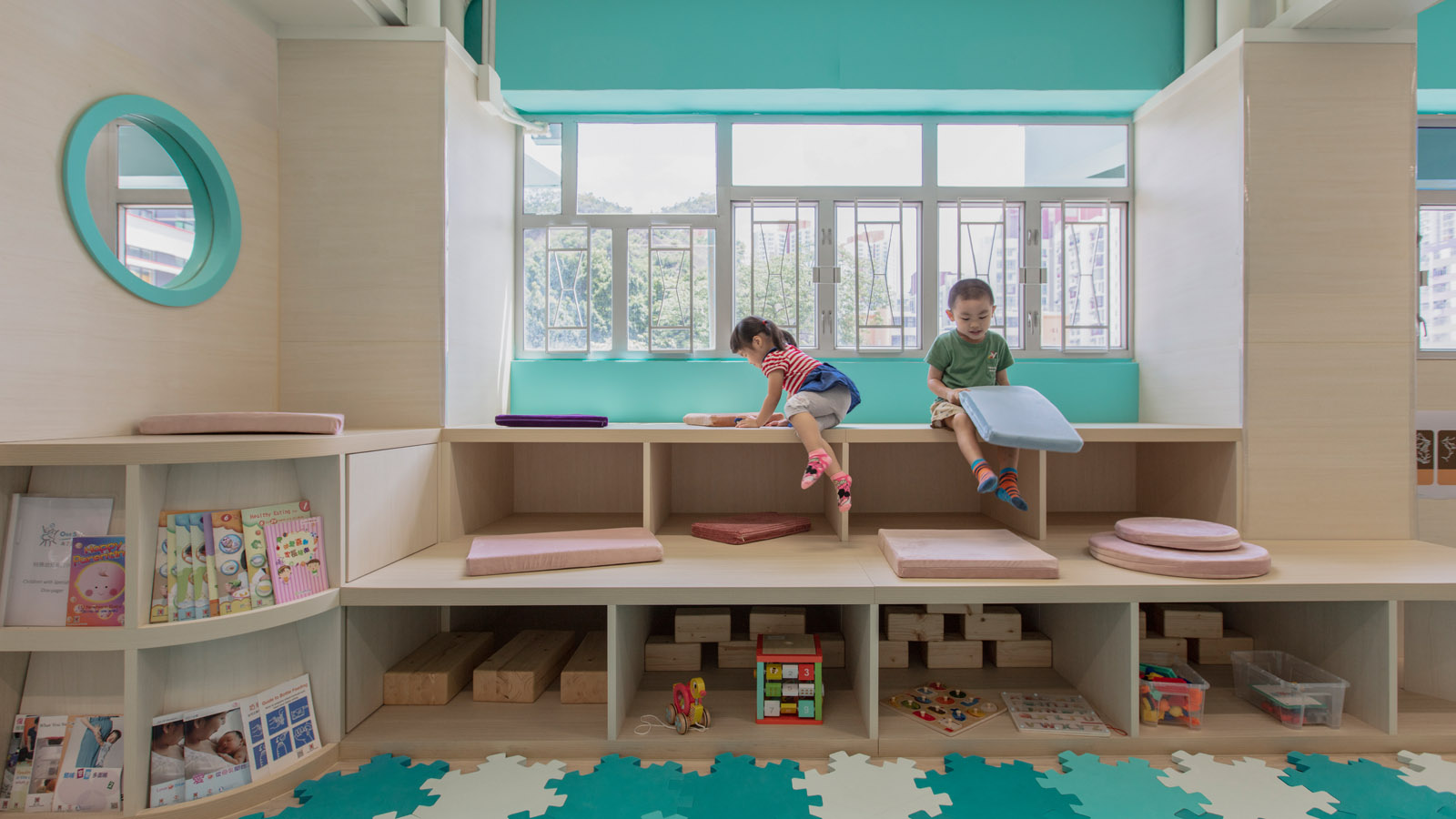 Pandemic preparation is not something we had planned in 2018 when we started out, but surface treatments in the center were designed with wellbeing in mind. Its large play area with big open windows will keep children in the neighborhood engaged, safe and healthy.
When children finally entered the site, it was so much fun for them to explore. They loved the windows. They let in so much light and allowed the child to build their own relationship with the space.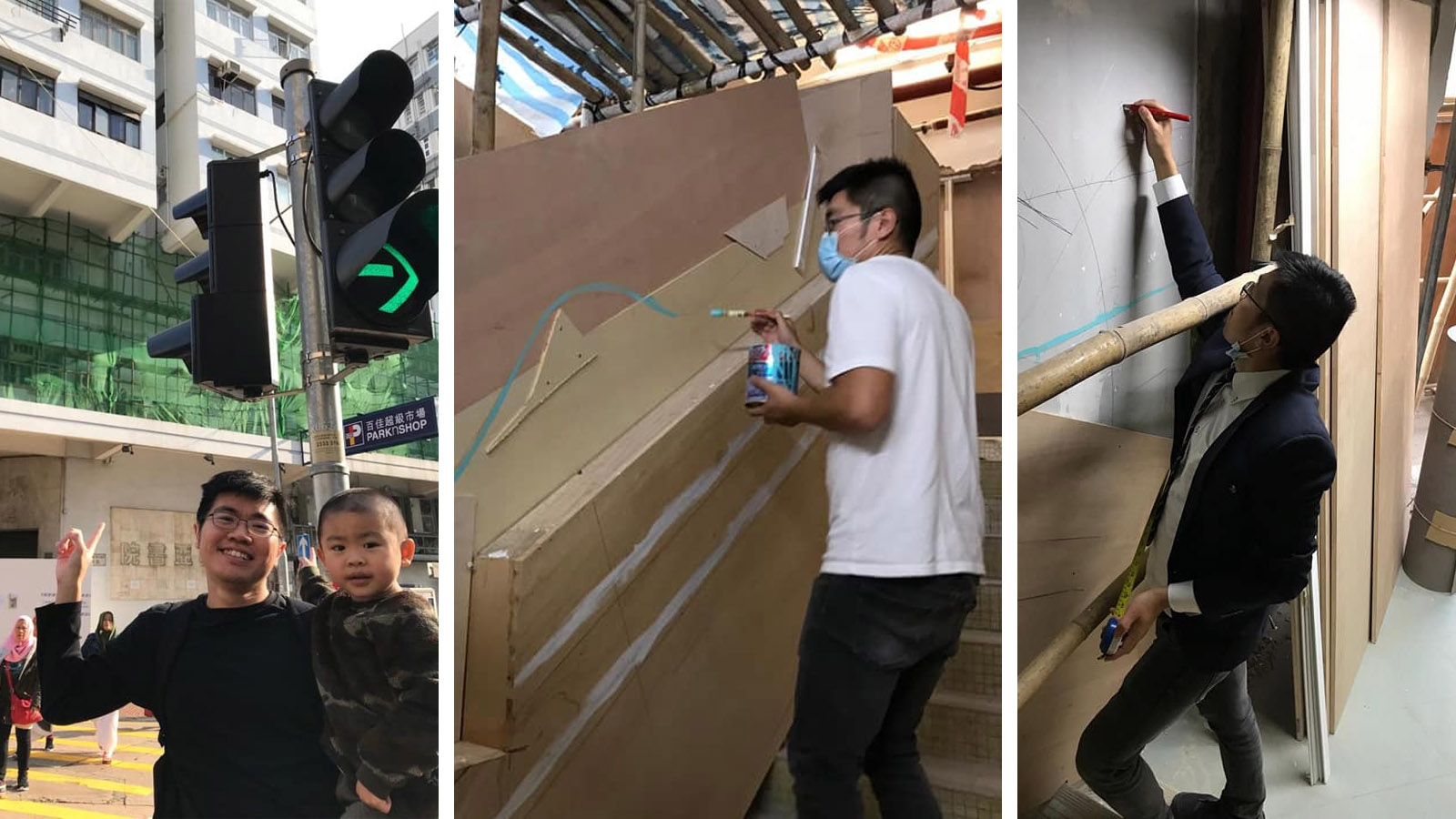 For me the site is special. Among my memories are the many human touches that make it work. During construction, the contractor had difficulty attempting to create the curvy line along both sides of the stairs. My team and I went and hand painted the guiding line for them to trace. It worked beautifully. Being hands-on made it feel very different to the digital approach of modern architecture.
Recently I climbed the nearby mountain and looked back down onto the OneSky building on its historical corner of Sham Shui Po. The neighborhood is changing.  Newly developed private residences mean space is further consumed while others are displaced.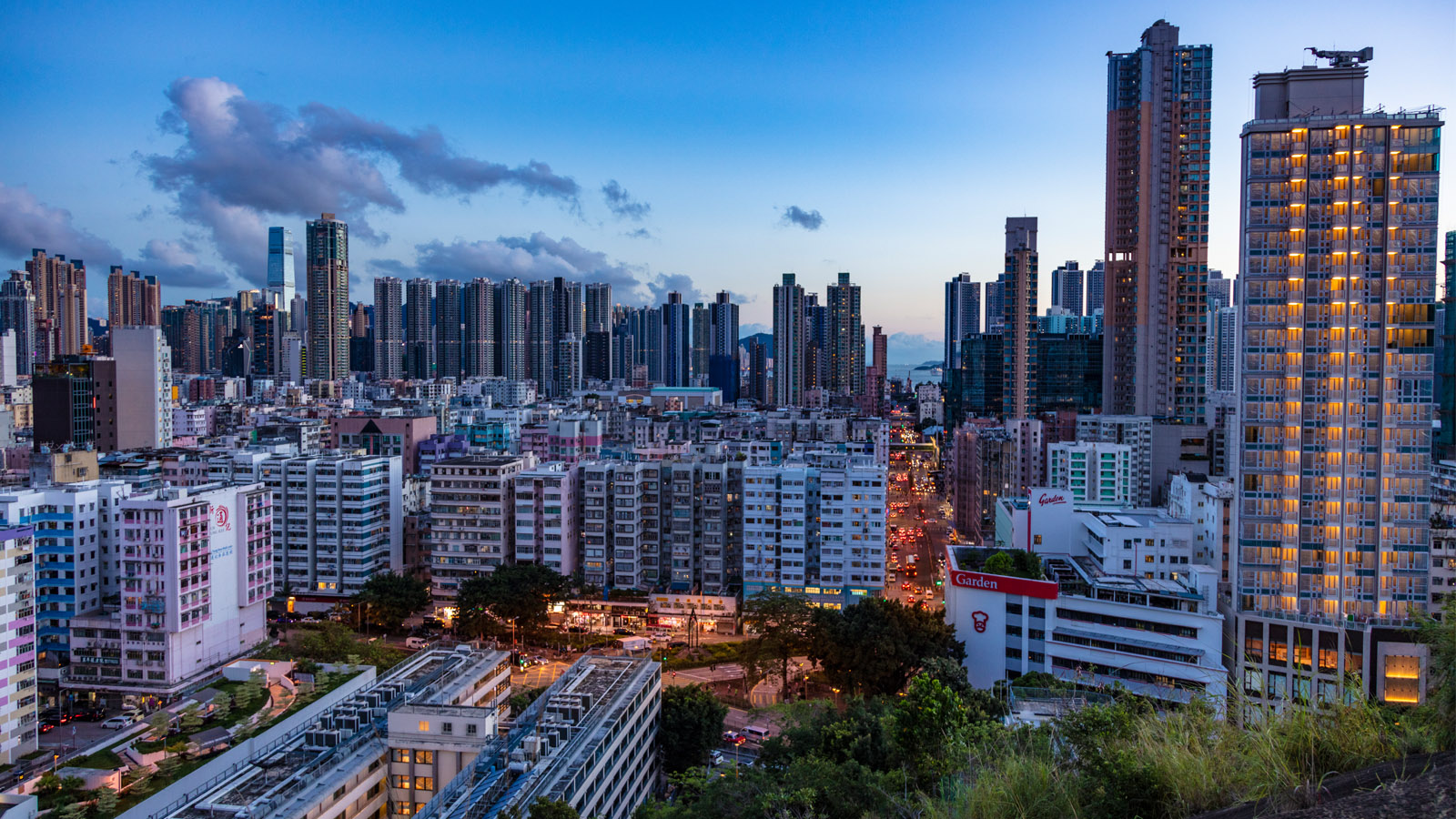 My wish for the OneSky building is for it to remain humble and continue to serve as the guardian. I believe it will transform the neighborhood in a positive way for all.
Find out more about the P. C. Lee OneSky Global Centre for Early Childhood Development and how it brings together children, families and caregivers to play, learn and train while creating a better future for vulnerable children in Hong Kong.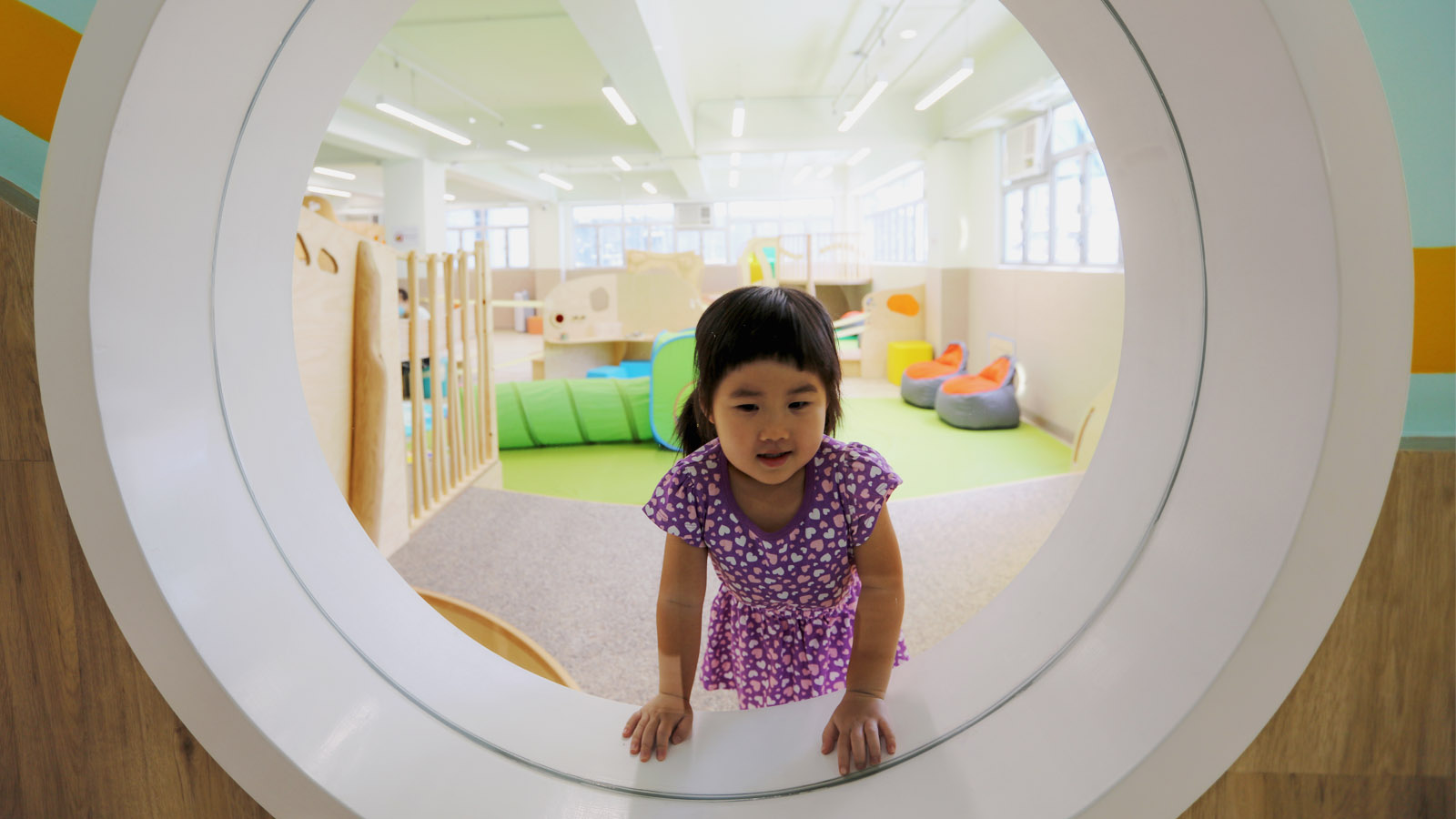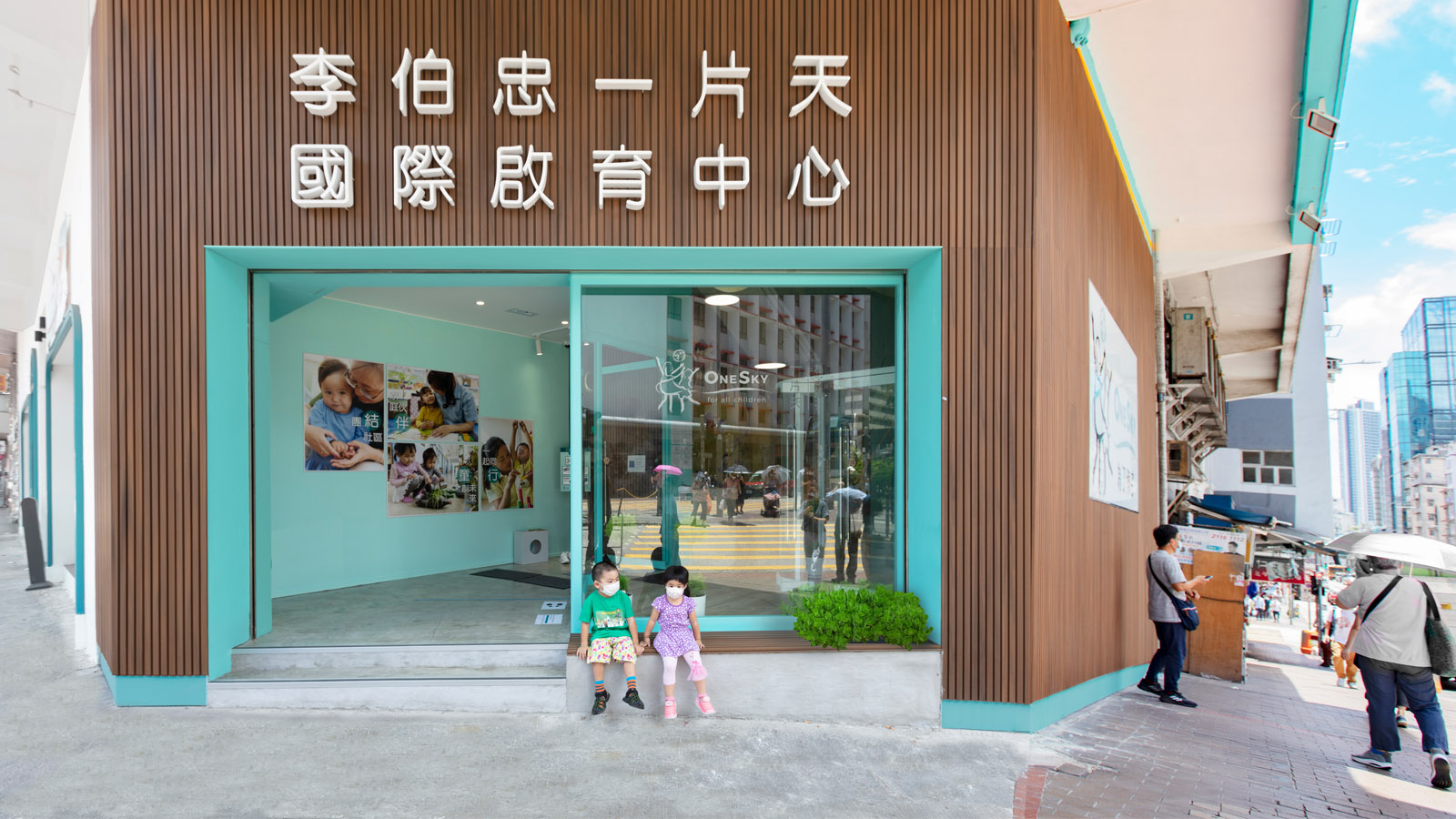 This post is also available in: Chinese (Traditional)
https://hkcentre.onesky.org/wp-content/uploads/2020/07/play.jpg
900
1600
Ivy Yu
https://hkcentre.onesky.org/wp-content/uploads/2021/05/onesky_OSGC_logo_TM-CMYK.png
Ivy Yu
2020-07-28 03:29:34
2020-07-28 03:38:40
Even before social distancing, Hong Kong kids needed more safe space