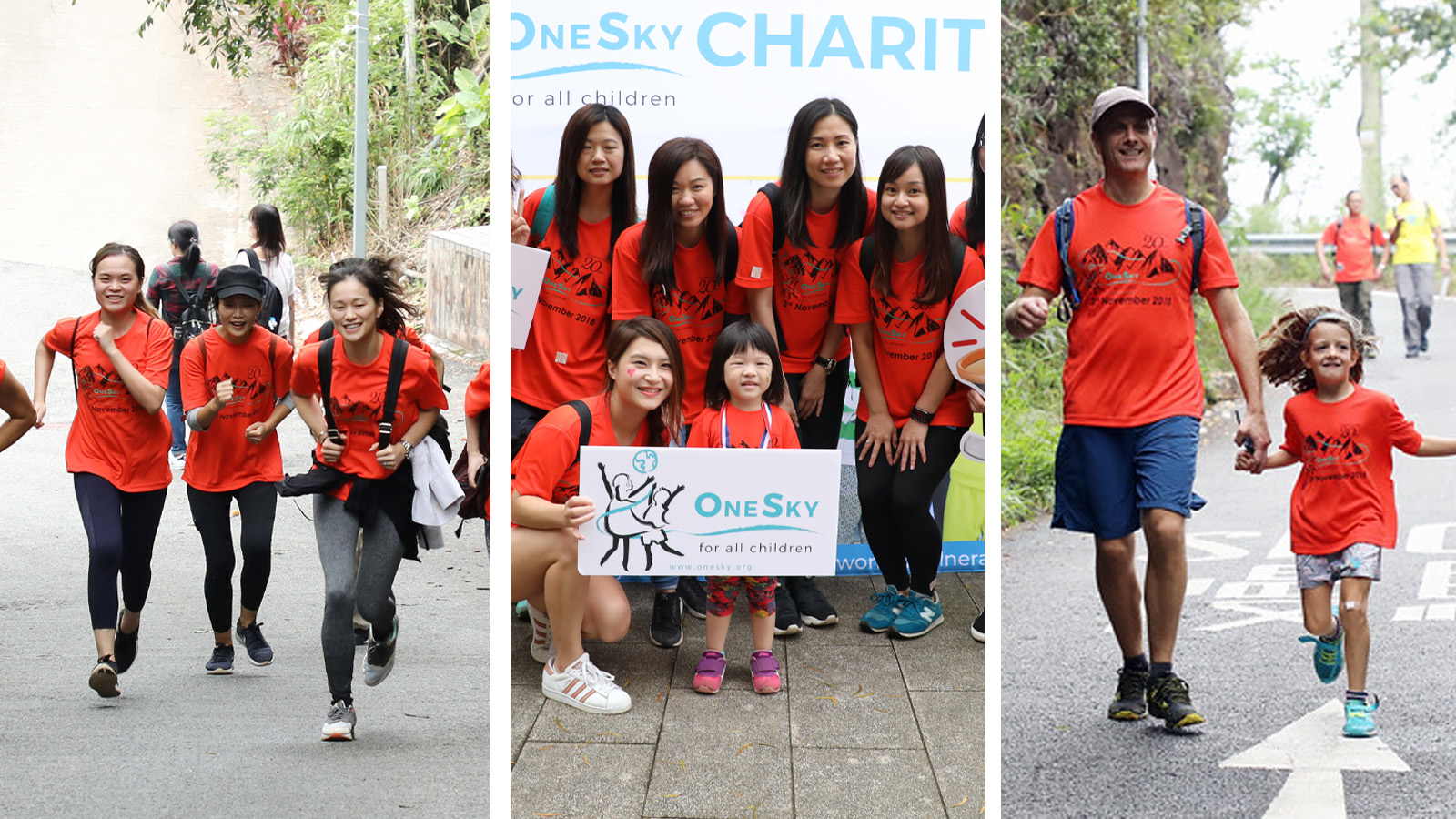 TEN Things you need to know before you set off
We are promised a beautiful day. Middle twenties centigrade, low humidity and the sun shining – it's going to be a fantastic event.
Here's what you need to know…
1. Please wear your OneSky t-shirt.
2. Bring your own container and drinks – there is a refill station but not until the finishing line on Shatin Pass Road.
3. Please respect the environment and try and keep any waste to a minimum, dispose of trash responsibility, there will be bins at the finish line.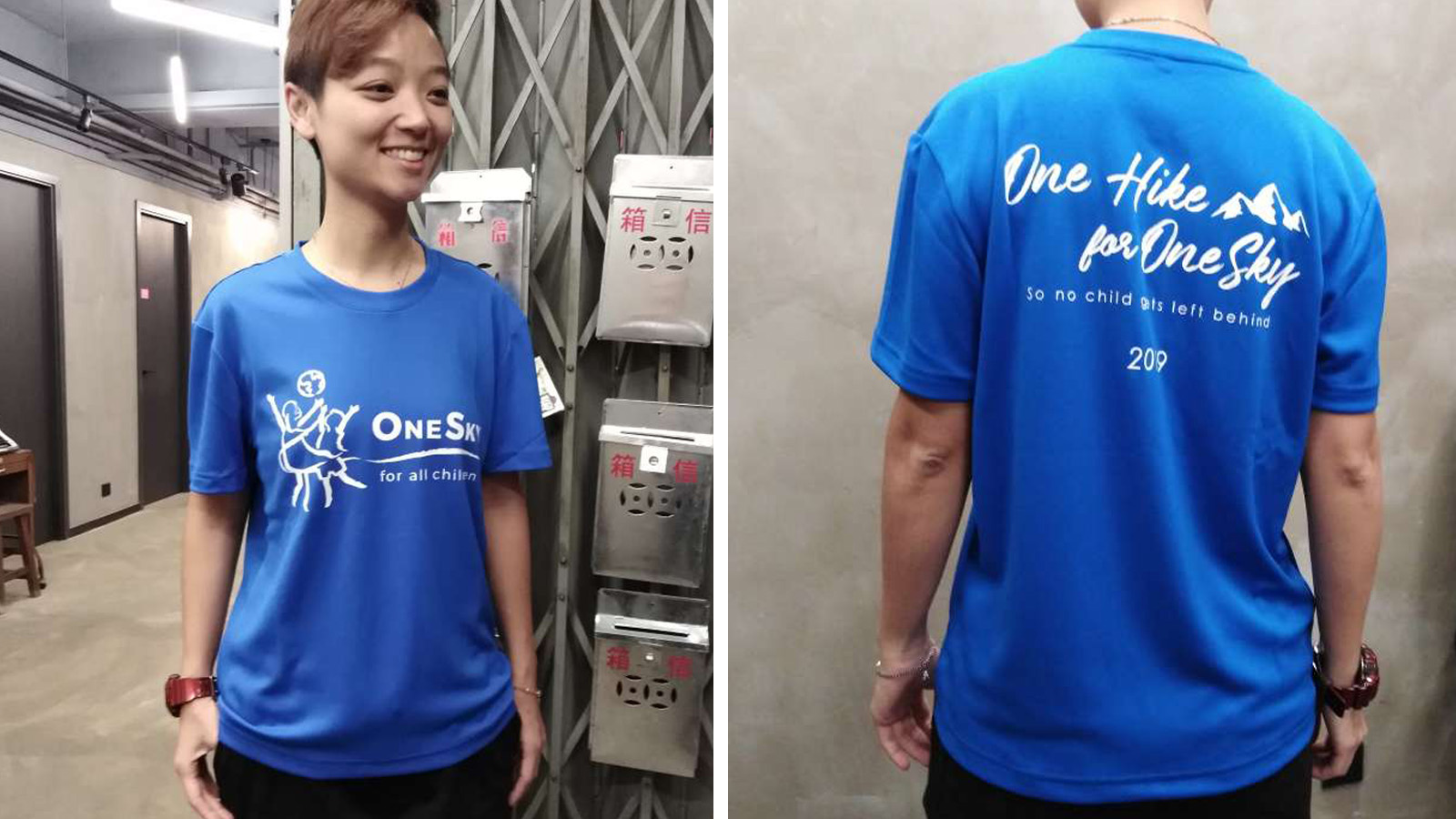 4. You will also find a First Aid station at the finish line.
5. Participants are responsible for their own belongings – please don't bring valuables!
6. Know your transportation details in advance and please arrive ON TIME!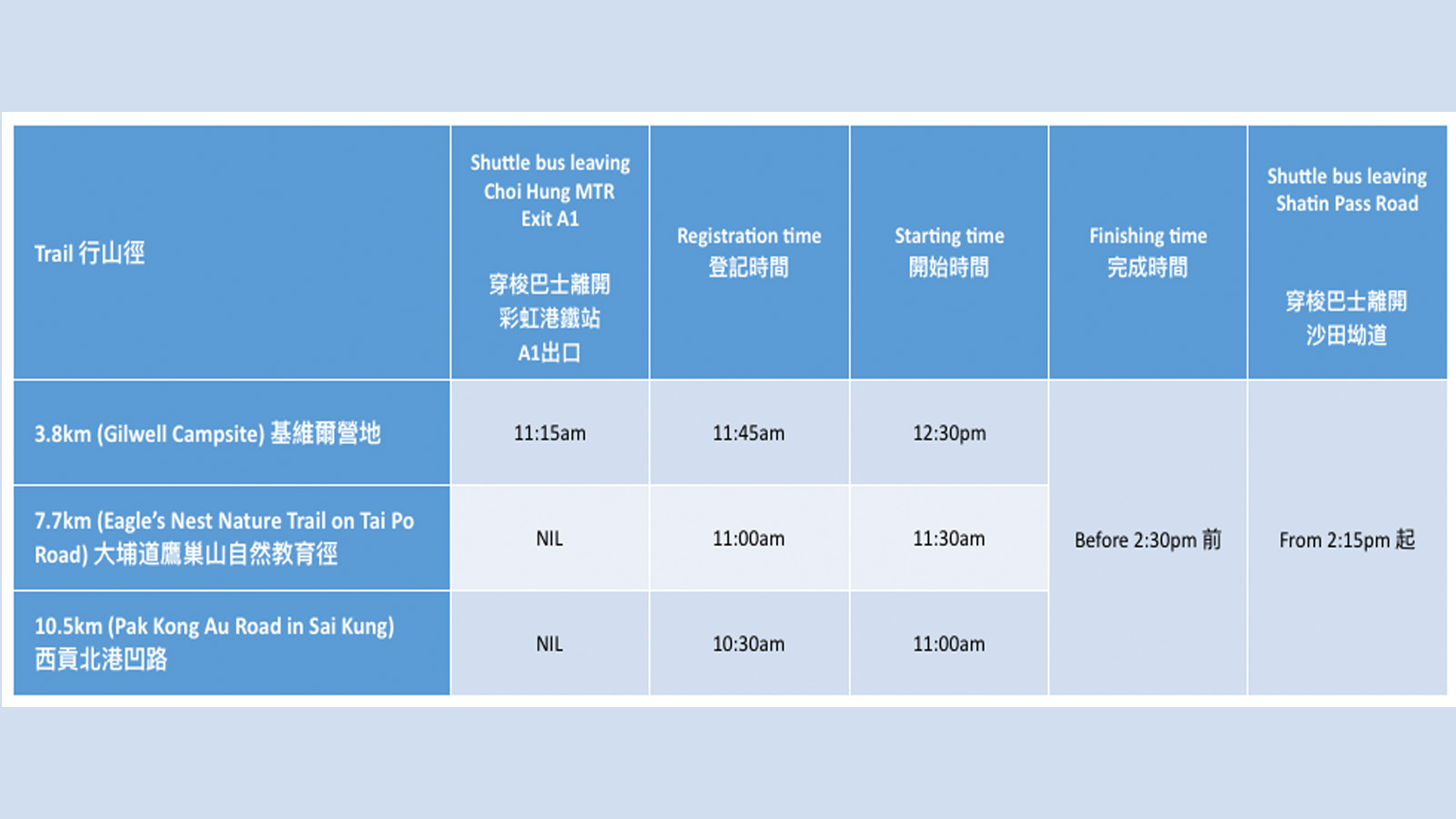 7. Please be aware that parking is not available at the starting and finishing points of the trails. Please use public transport.
8. If you'd like to share pictures from the hike on social media – please use the hashtag #OneSkyHike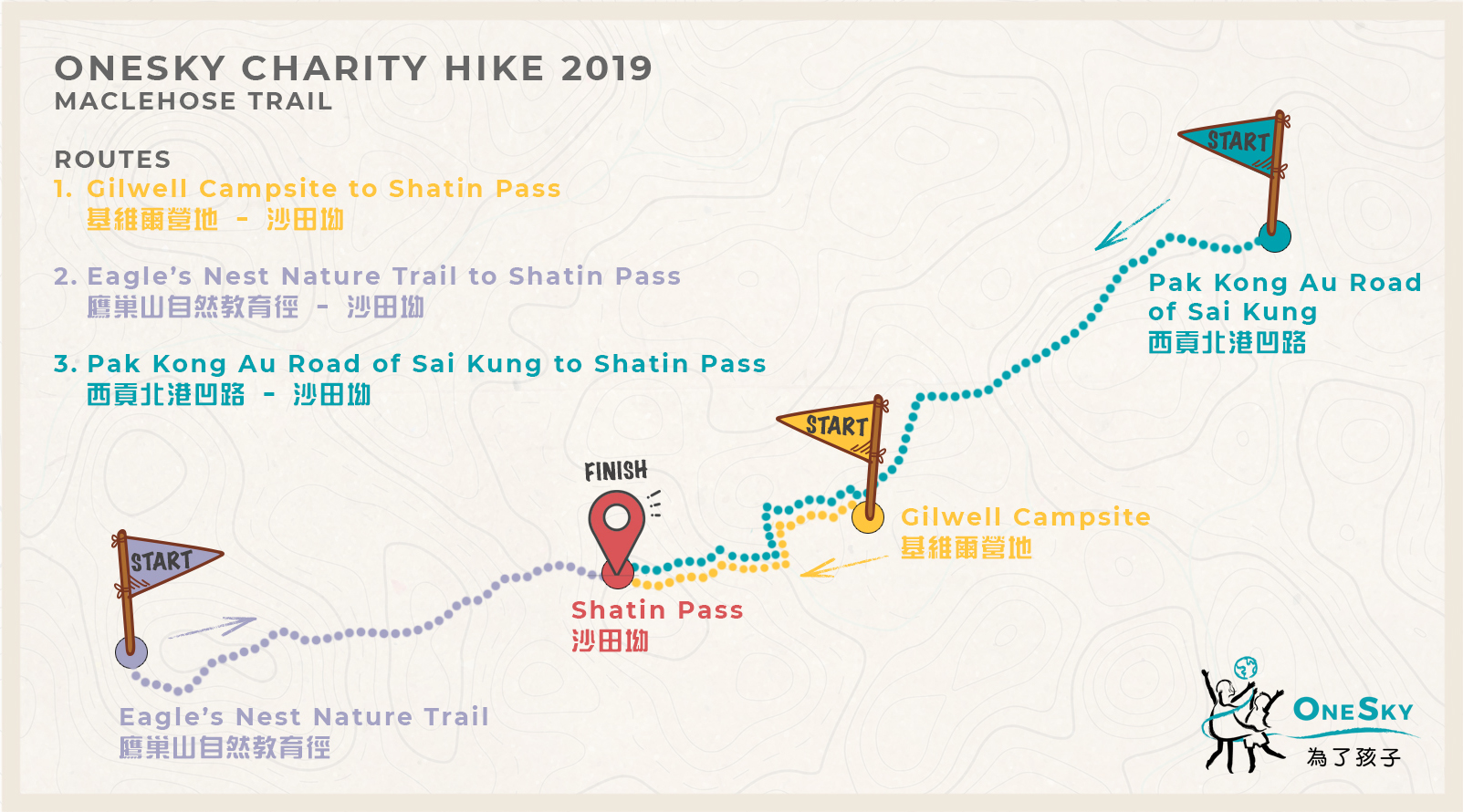 9. Don't worry! As long as you keep your wits about you, you can't get lost. There will be around 40 experienced marshals along both the 7.7 km and 10.5 km trails.
10. Most important of all. Have fun and please, take a moment to remember the children your efforts will help. You are improving young lives. Thank you so very much.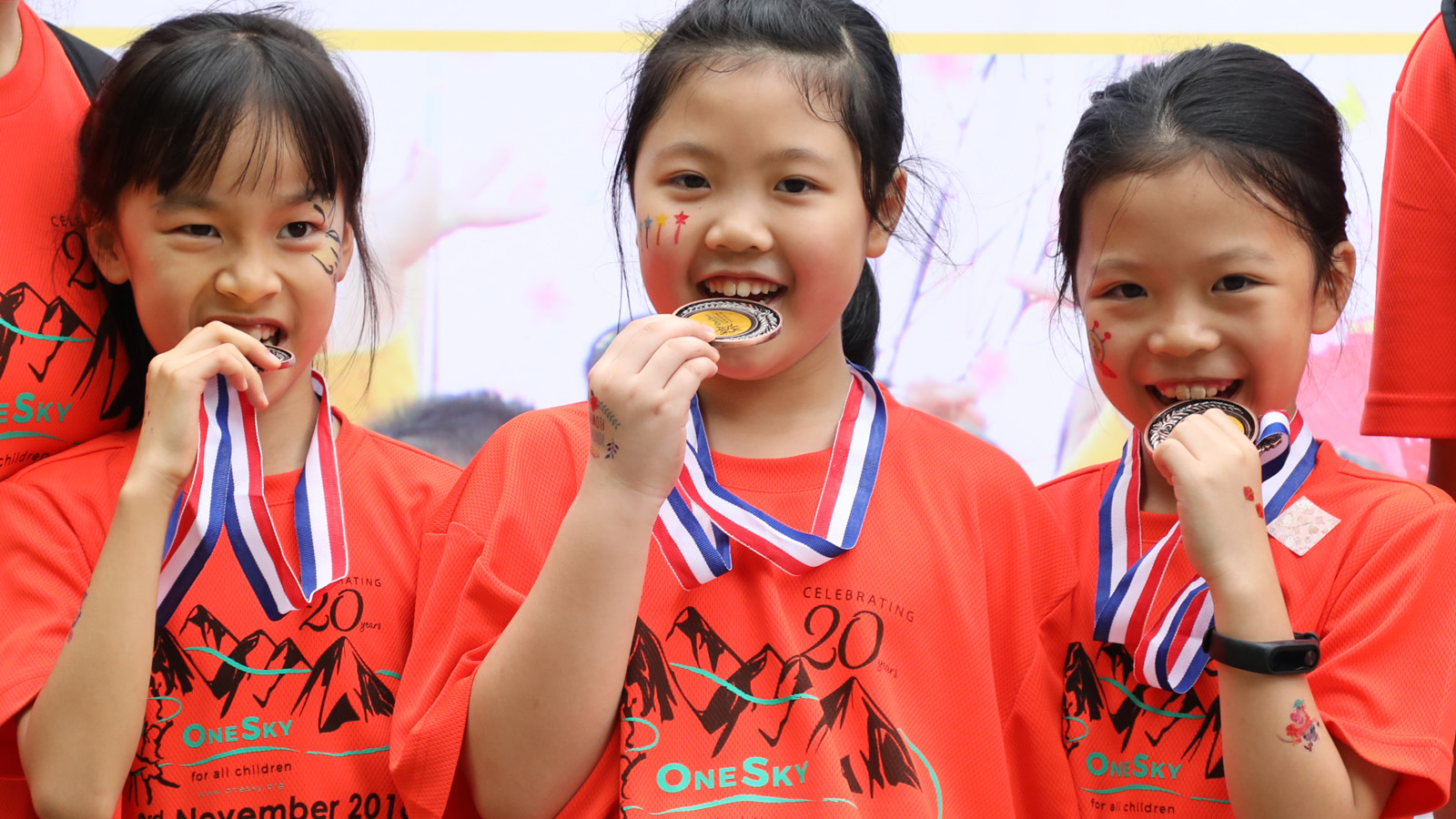 Links:
Hike Information
FAQ
Trails
What you are helping OneSky do.
This post is also available in: Chinese (Traditional)
https://hkcentre.onesky.org/wp-content/uploads/2019/11/10thNovember.jpg
900
1600
Steve Jackson
https://hkcentre.onesky.org/wp-content/uploads/2020/04/onesky_logo_AW-CMYK-OSGC-1.png
Steve Jackson
2019-11-08 01:10:05
2019-11-08 03:52:16
One Hike for OneSky THIS Sunday!