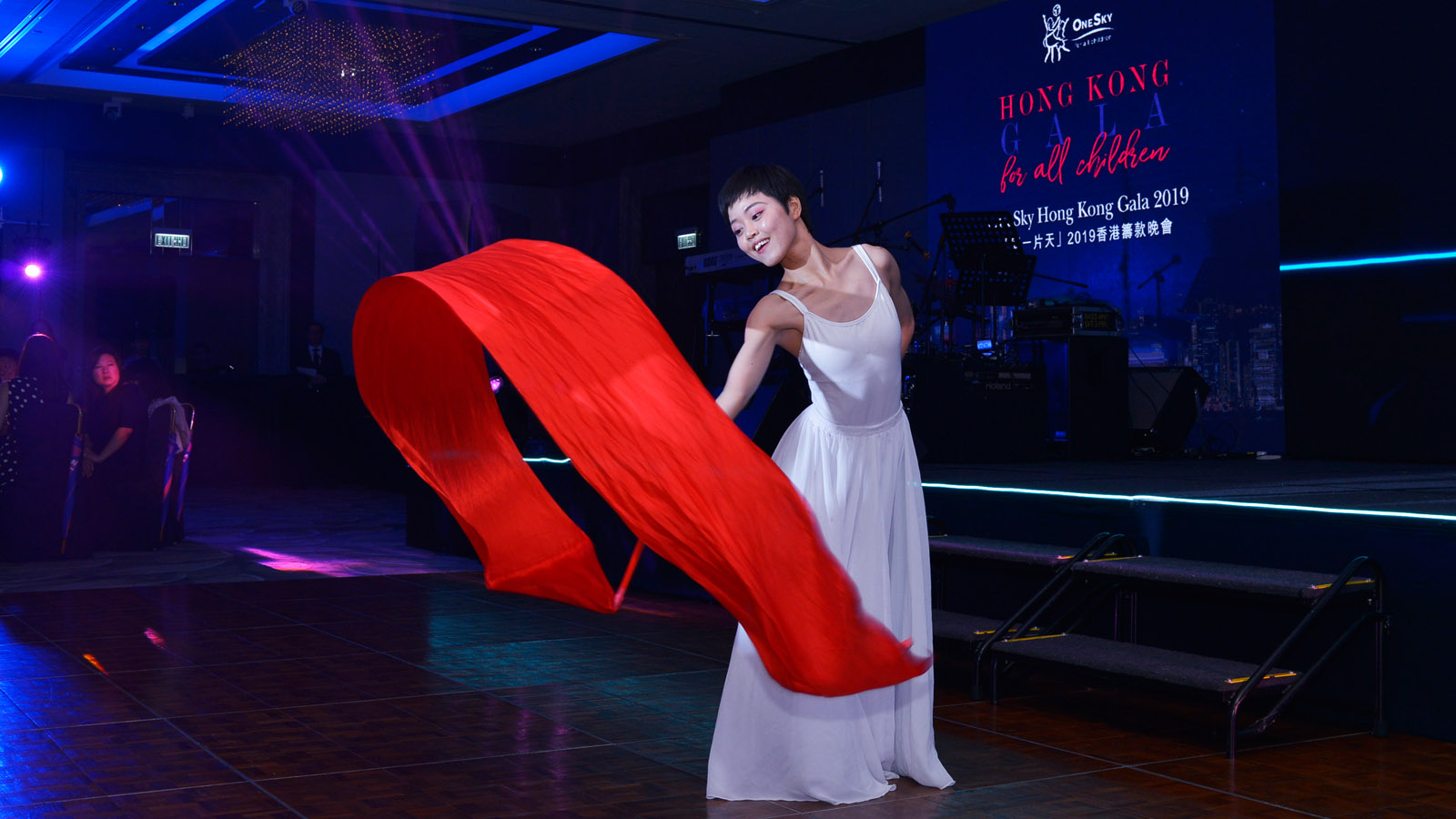 "Hong Kong for All Children" – that was the theme of OneSky's 2019 gala.
The event marked a major milestone year for the NGO, as it prepares to open the P.C. Lee OneSky Global Centre for Early Childhood Development in Sham Shui Po, Hong Kong.
CEO and Founder Jenny Bowen gave a keynote address welcoming friends and guests, thanking them for their continued support and generosity. Speaking from her heart, she shared stories of young children whose lives have been transformed to date through OneSky programs in China, Vietnam, and Mongolia.
The OneSky Hong Kong Gala combines an evening of entertainment with the goal of raising vital funds to deliver support to young children across all OneSky's programs.
This landmark year, OneSky brings its mission to Hong Kong to help the city's "hidden children", growing up in low-income communities and living in the shadows of the city's skyline. OneSky is working closely with government and key stakeholders in sharing best practice on Early Learning Childhood Development, and establishing a centre to support children and their families, through a local Community Drop-in Centre.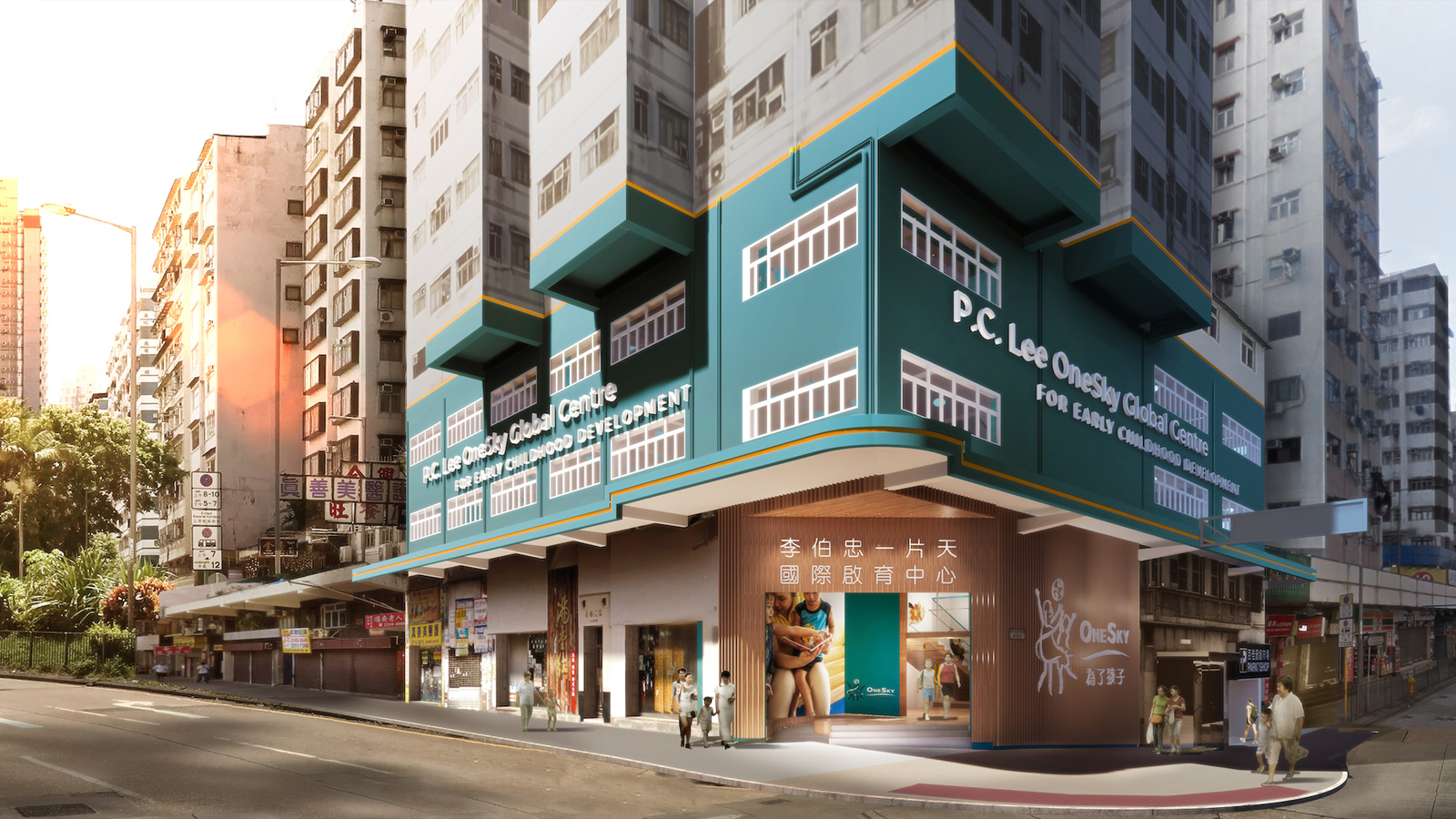 In providing facilities to train caregivers across programs in the Asia Pacific region, OneSky's vision is to reach thousands more children through the Centre – including those closest to home, in Hong Kong.
Chloe Taylor, Chief Engagement Officer for OneSky, said:
"It's an inspirational cause and a fantastic event. We get to enjoy an evening with familiar faces and friends of OneSky and have the opportunity to tell OneSky's story to new friends who, we hope, will want to get more involved. This event is all about the children."
Chloe also paid tribute to the many people who came together to make the event happen.
She added:
"The event is the culmination of so much hard work and generosity. OneSky is blessed to have so many good friends".
An incredible variety of prizes were on offer for live and silent auctions, generously donated by a number of key sponsors.
Guests enjoyed an evening of entertainment emceed by journalist and international broadcaster Karen Koh (pictured below). She was joined by dancer and OneSky Alumni, Wei Dongwen (pictured above top).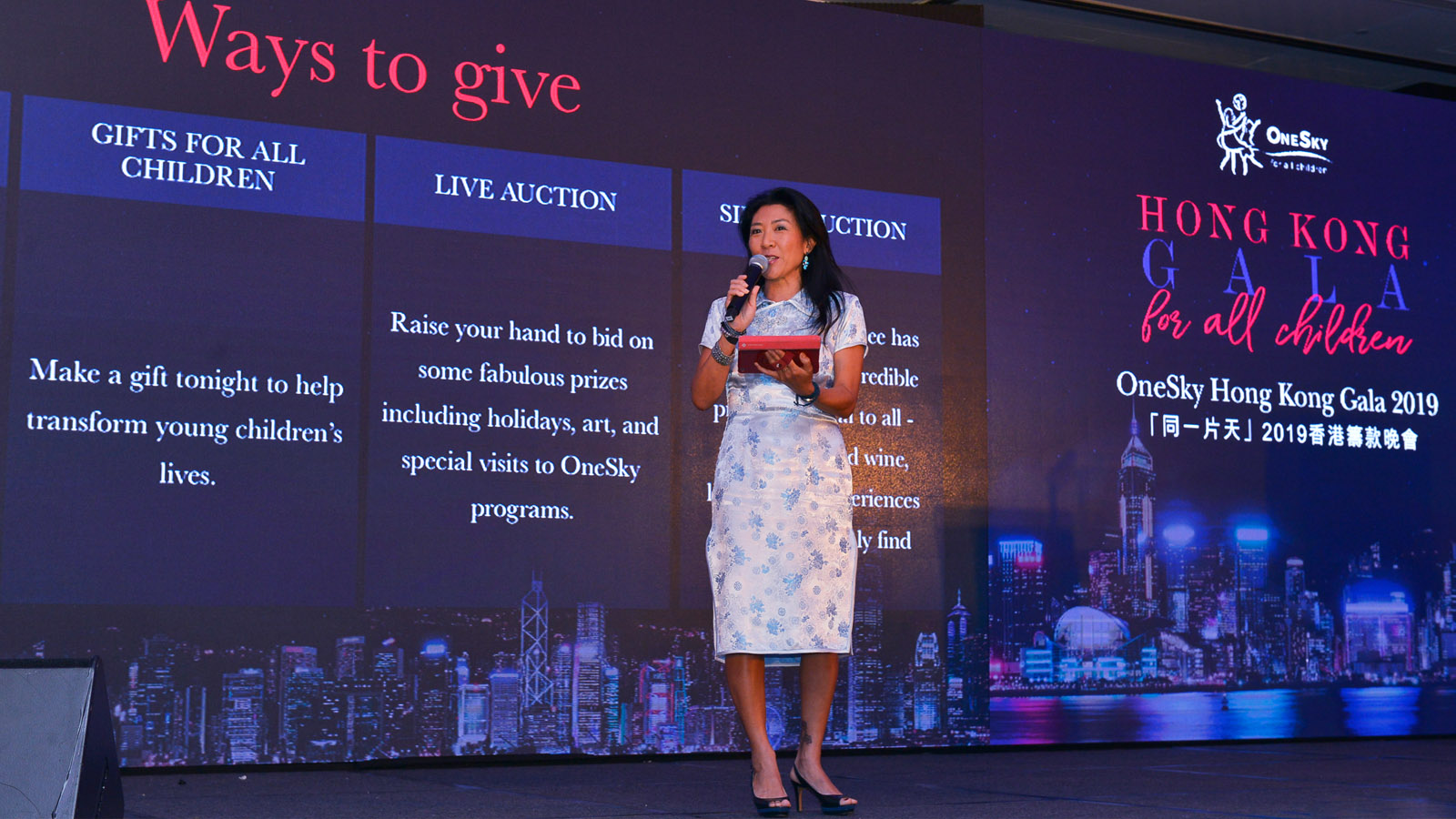 Dongwen is an accomplished professional dancer and choreographer and was raised in Hefei City Children's Welfare Institute, in China, where she benefitted from OneSky's Little Sisters program. Born with severe hearing and speaking impairments she relies on vibrations from music to dance.
https://hkcentre.onesky.org/wp-content/uploads/2019/06/webribbon.jpg
900
1600
Steve Jackson
https://hkcentre.onesky.org/wp-content/uploads/2020/04/onesky_logo_AW-CMYK-OSGC-1.png
Steve Jackson
2019-06-07 06:00:21
2019-06-10 11:01:42
An Evening Filled With Bright Stars for OneSky's Annual Gala