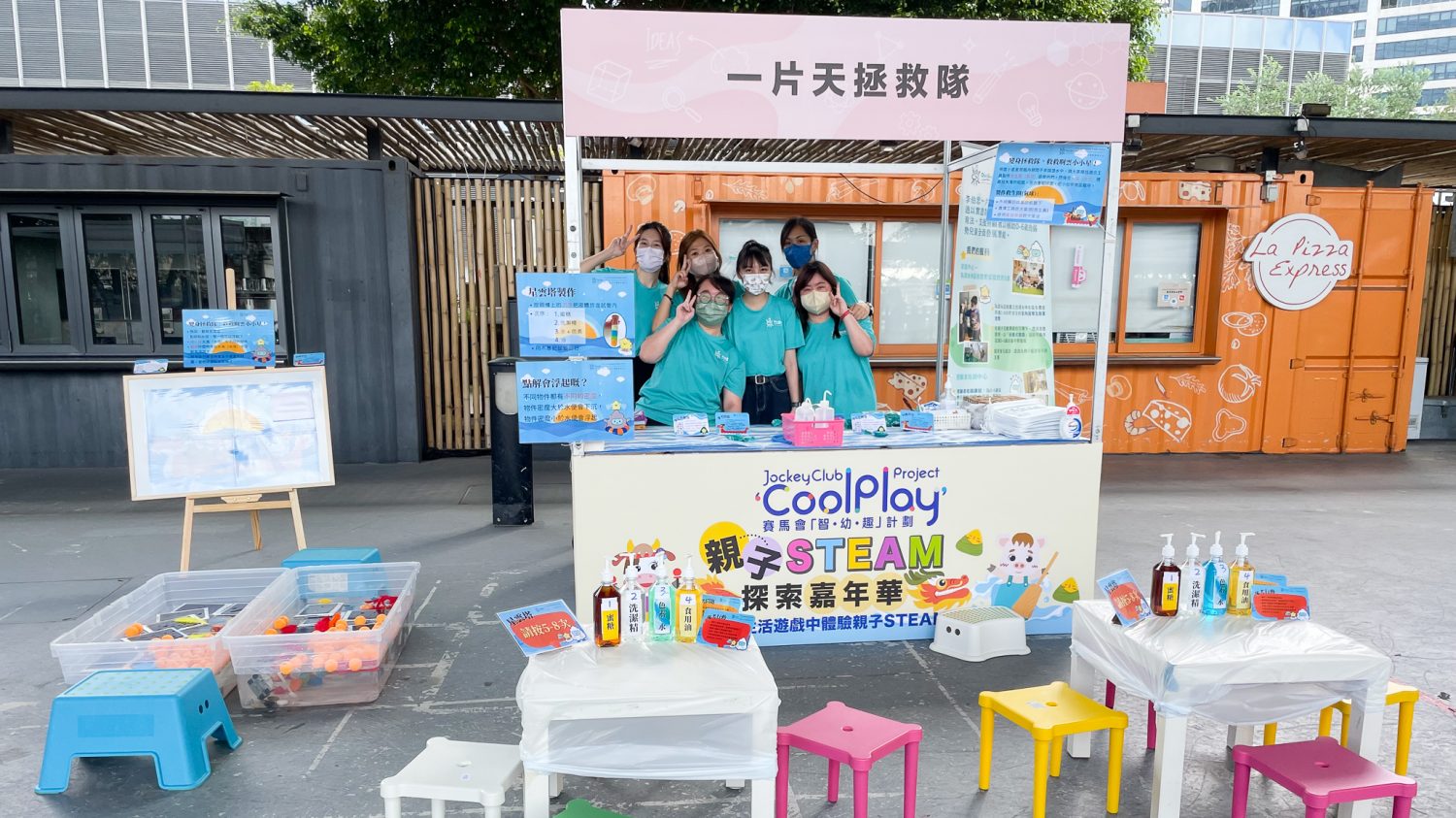 OneSky Promotes Responsive Care And Everyday Learning Through Play at the STEAM Carnival
Co-organized with the Yew Chung College of Early Childhood Education's Jockey Club 'CoolPlay' Project, OneSky organized a parent-child STEAM Carnival at VESSEL, Kwun Tong Promenade. The aim was to encourage families to apply responsive care through STEAM play in their daily lives in order to strengthen their relationships with young children.
The event received an overwhelming response. Over 300 families participated in the Fun Fair. Family Mentors designed a game counter, "OneSky Rescue Team", with three STEAM experiments about water and air. Caregivers and their children were able to explore the world of science as well as foster interpersonal development in children.
OneSky hopes to work with more organizations and community partners in providing diverse parenting education support, promoting the importance of parenting education, and encouraging caregivers to learn through play with their children.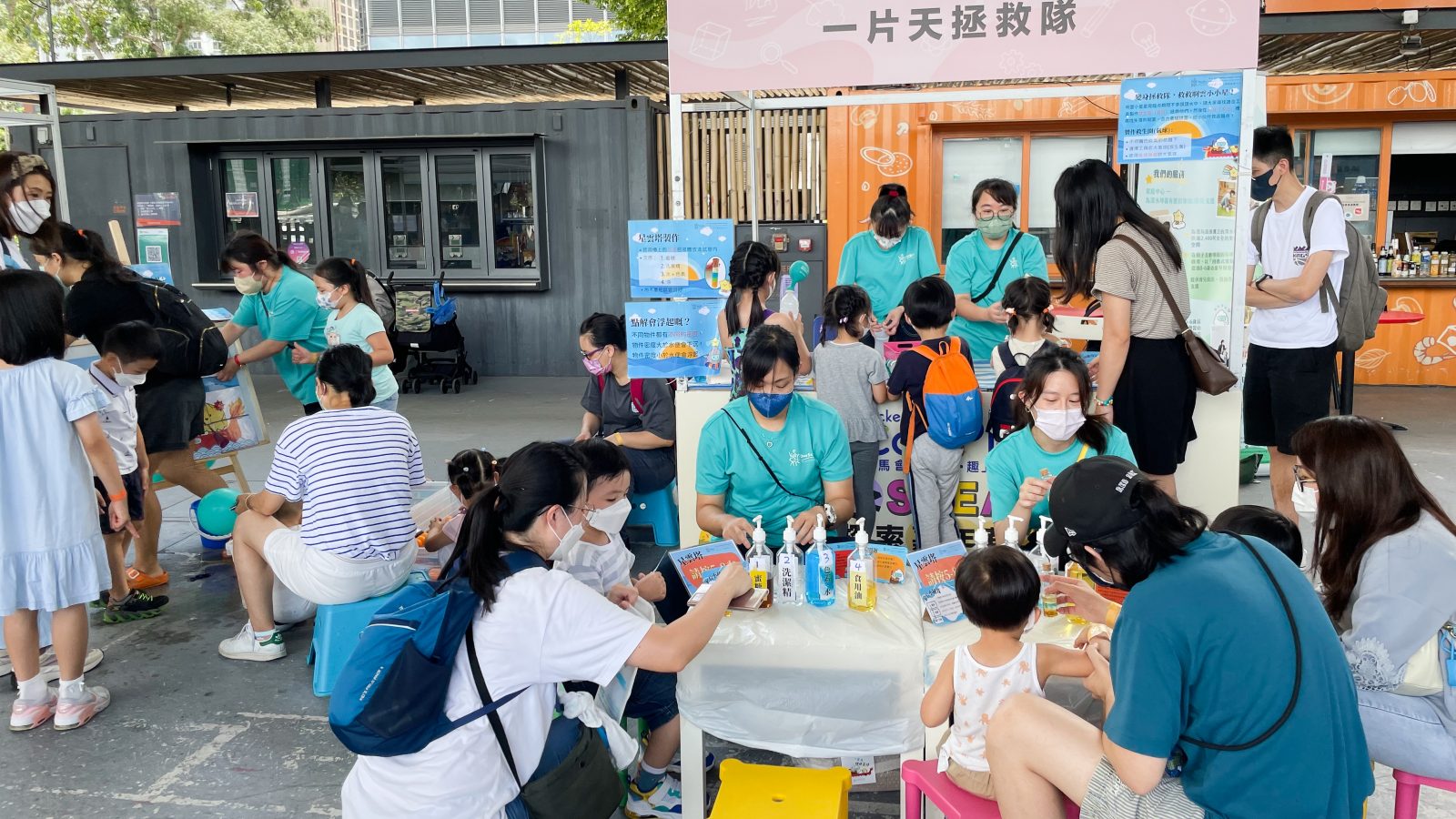 The event attracted over 700 participants by ten inspirational and fun STEAM-themed game counters.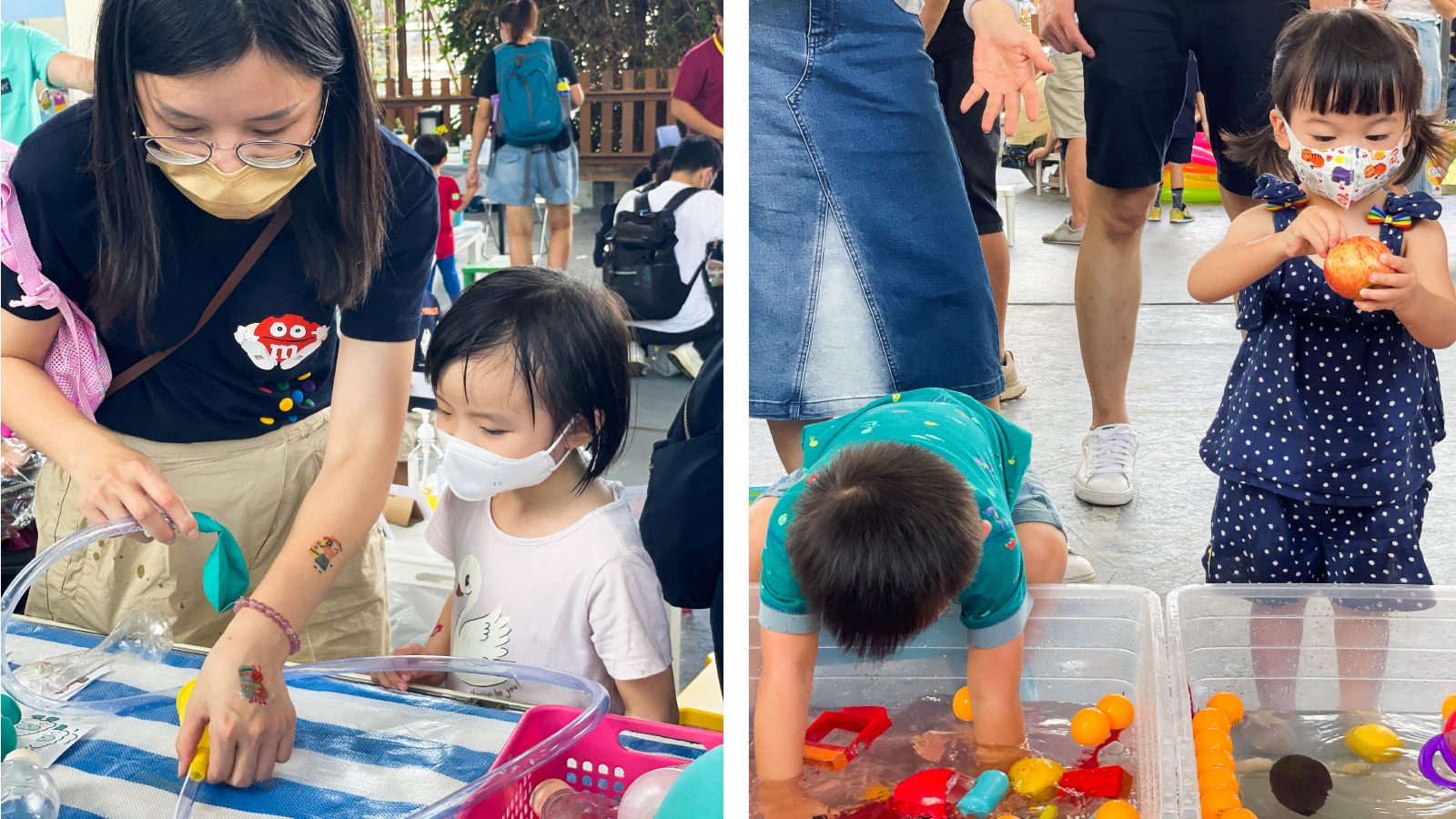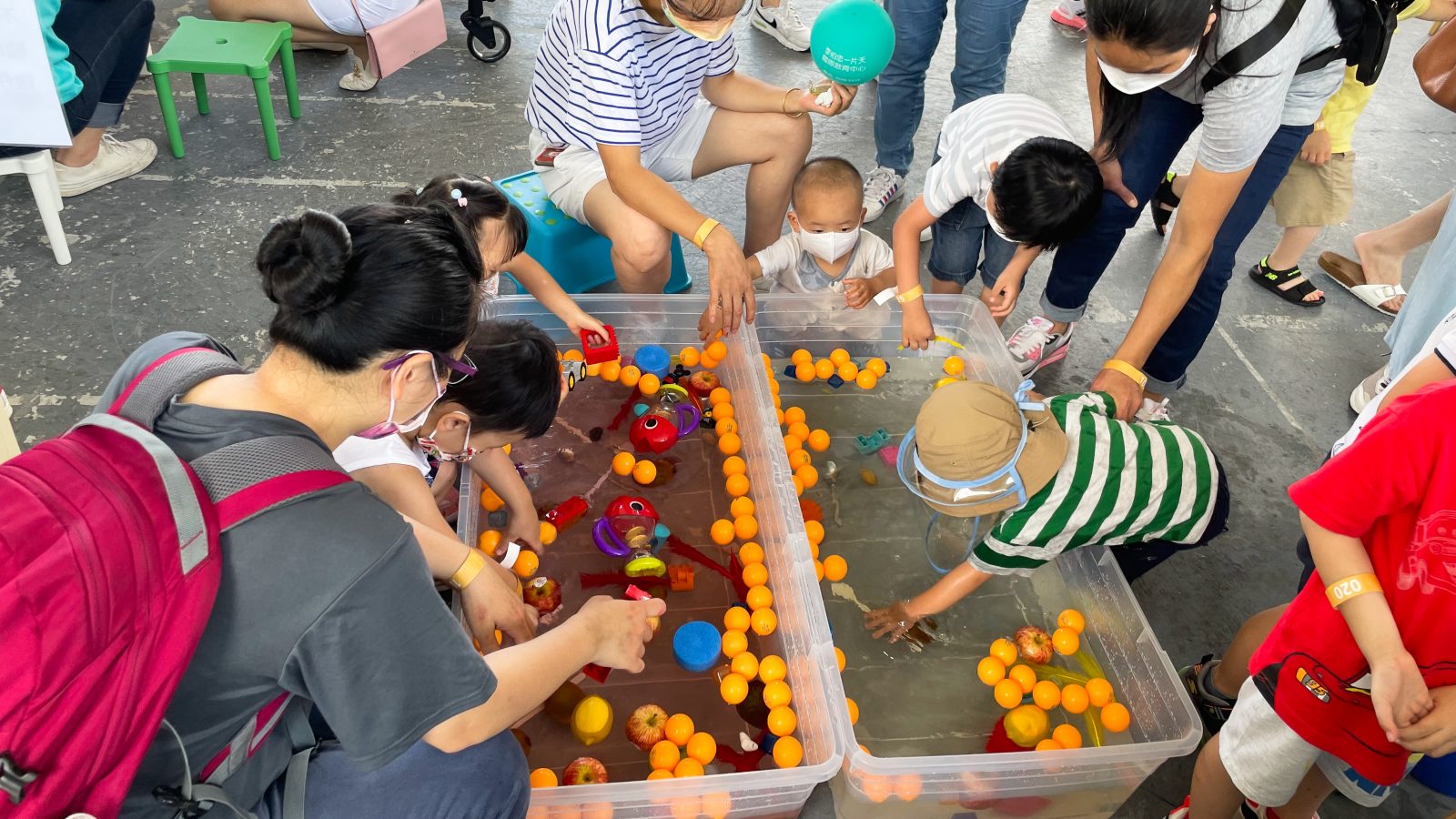 Family Mentors invited caregivers and children to be "OneSky rescue team", demonstrating their creativity and problem-solving skills in finding suitable tools to create small balloons and save Sparkie and Comfie who fell down from the dragon boat. They searched for missing puzzles in a pool with different sensory objects, observed how the objects reacted in water, and learnt the concepts of sinking and floating. The games applied the responsive care approach which was developed from Reggio Emilia Approach, and encouraged caregivers and children to explore and learn through play.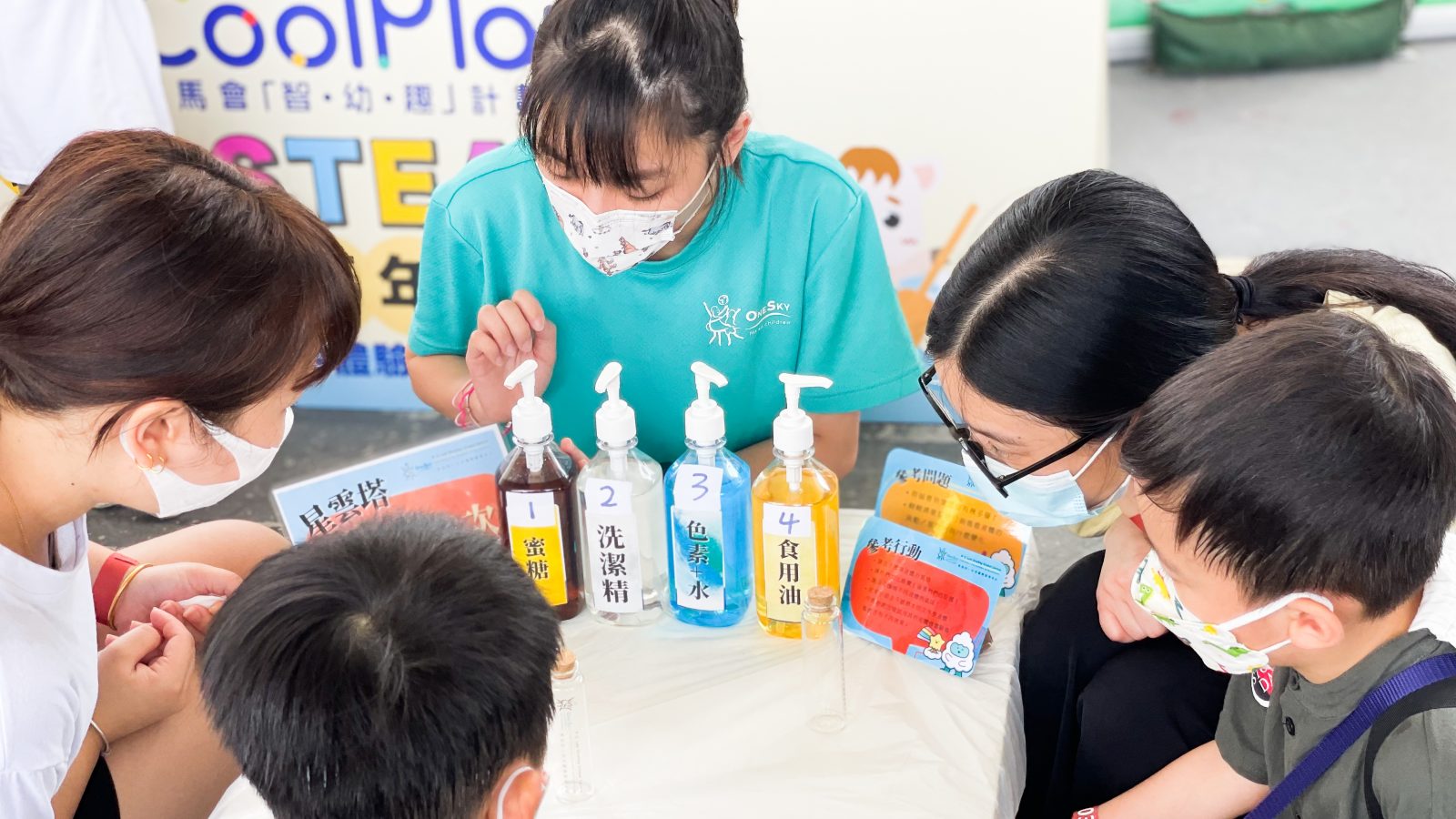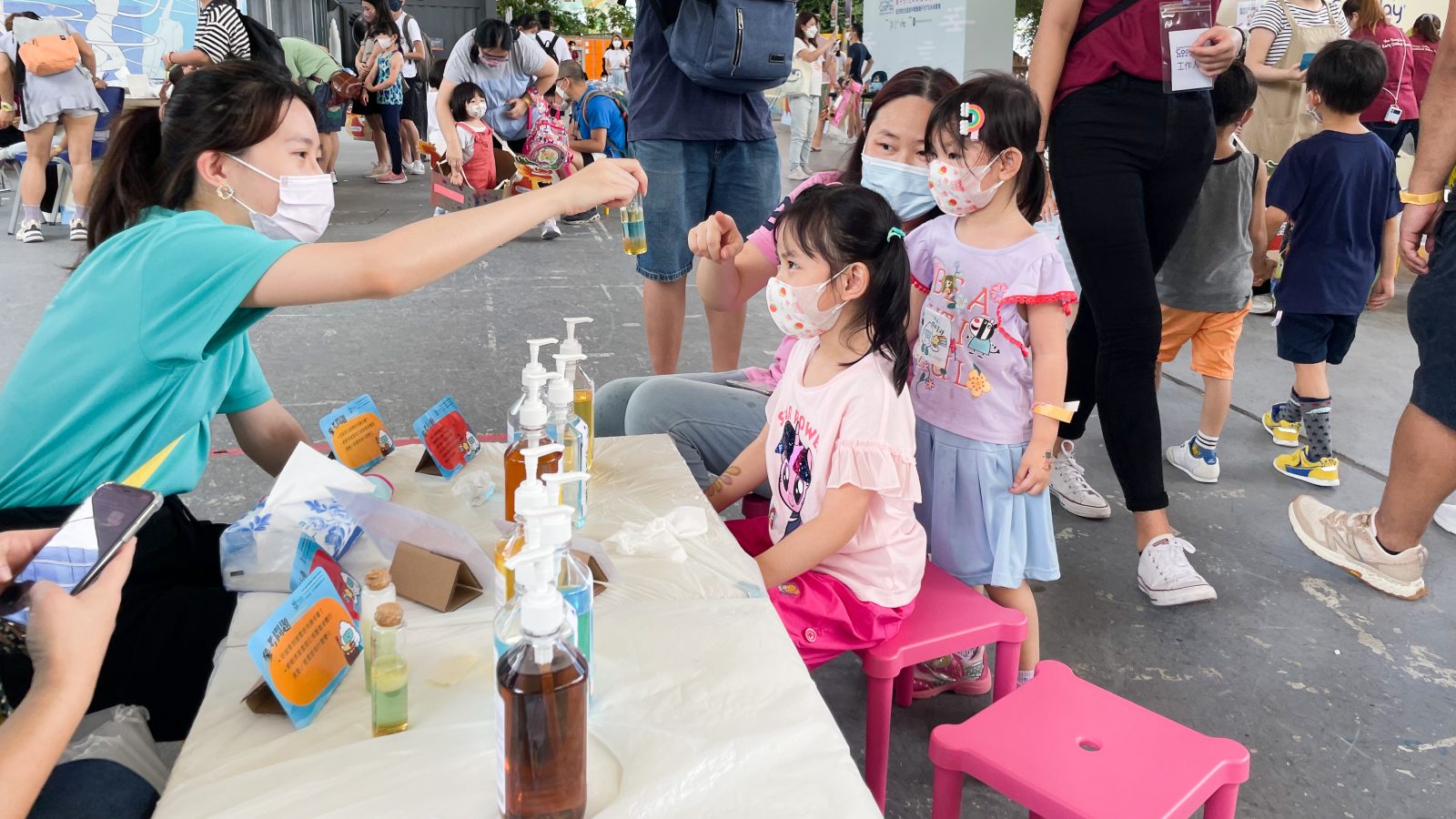 OneSky Family Mentors prepared liquid in different densities at "Sparkie Tower Workshop". Families were encouraged to observe and join the experiments while caregivers responded and assisted their children.
This post is also available in: 中文
https://hkcentre.onesky.org/wp-content/uploads/2022/10/IMG_0583-2.jpg
1152
2048
Anna Chan
https://hkcentre.onesky.org/wp-content/uploads/2021/05/onesky_OSGC_logo_TM-CMYK.png
Anna Chan
2022-06-15 08:14:07
2022-10-13 08:17:54
OneSky Promotes Responsive Care And Everyday Learning Through Play at the STEAM Carnival